Monday, June 30th, 2008...4:48 pm
#45: Homeschooling
Comments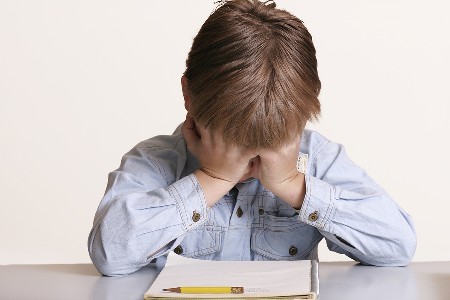 The Best Parent Ever is not better than you because they homeschool their children. They are better than you because they make a big deal about it.
What do the rest of us get? Mostly… a lot of homework. There are plenty of parents out there spending two or three hours a day doing after-school assignments with their children. Is that not homeschooling too? Those children just happen to go to a big building with people calling themselves teachers inside it between 8 a.m. and 3 p.m. every day.
| | |
| --- | --- |
| Do they actually learn anything at these big buildings that, they are told, are highly-regarded public grammar schools (they must be "good" — look at all the homework they give)? Who knows? And who cares? They're out of the house for most of the day, seeing their friends, and learning the ridiculous social structures of our society that will help them later in life. As for cursive writing and state capitals? That's what homeschooling, er, homework is for. | |
So take that, Laura Ingalls, studying your crummy phonics in that Little House on the Prairie. If you wanted a REAL education, you should have gone to a large, urban public elementary school with a few thousand kids who do nothing all day. As it is, you'll just have to settle for a clumsy moral victory as the prototype for that incredible, homeschooling, Best Parent Ever.
For more "helpful" parenting tips, join the BPE Discussion Board!