Thursday, April 3rd, 2008...3:56 pm
#20: Organic Mattresses
Comments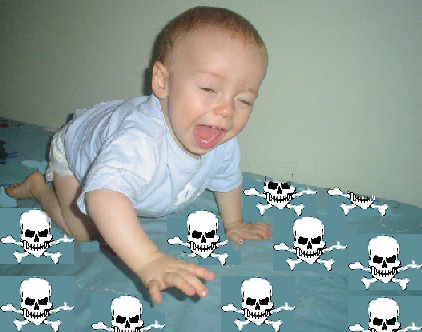 (non-organic mattress)
Best Parents love the word "organic," and will pay extravagant amounts for anything prefaced by this increasingly-suspicious marketing gimmick. That's why we live in a world suddenly filled with organic food, organic clothing, organic toys, and now, the organic mattress. Truth is, organic mattresses have been around for centuries. But they used to be called "sleeping on the ground." And where do you think they put Baby Jesus after birth, a Sealy Posturepedic?
But now the Best Parent is besieged with word that the traditional foam and spring mattresses they've been sleeping on for the past century are actually cesspools of toxic fumes and harmful petro-chemicals. Putting your child in traditional crib bedding? Ha! Might as well float little Moses in a plastic bucket across the Exxon Valdez oil spill. If you're a proper Best Parent, you have probably already seen the names Dax and Greenforbaby on your Amex cards. As for everyone else? Good luck with the mattress cancer.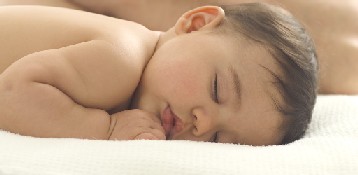 (organic mattress)
So take that, non-best parents putting your child on Tempur-pedics, futons, and memory foam! Best Parent children are sleeping easy tonight on organic wool and cotton, as they hear this latest Best Parent lullaby: "Rock a bye baby, in the treetop…which was grown pesticide-free and certified organic to the strictest USDA standards, thank you very much."
For more "helpful" parenting tips, join the BPE Discussion Board!