Wednesday, April 16th, 2008...7:50 pm
#26: Baby Einstein
Comments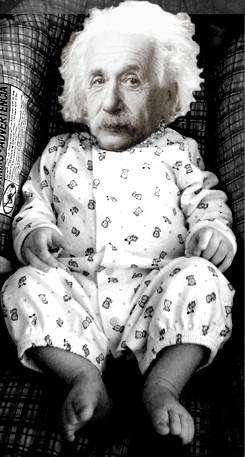 The Best Parent is better than you because they sincerely believe their child will be the next Einstein or Mozart, but with more style and better hair. This is why, if they do let their child near a TV set, they will only play "educational" videos with the name of a legitimate scientific or cultural genius in the title.
The fact is: these DVDs are mostly under-produced puppet shows, eye curdling animated sequences, or, in the case of Baby Einstein, long, lurid shots of colorful playthings. In fact, Baby Einstein is the closest one will come to porn for babies. There is no plot, no character development, no production values. It's just pure visual titillation. Like "Girls Gone Wild" for toddler toys.
Indeed, in a recent Best Parent Ever poll, respondents found Baby Einstein DVDs to be only slightly more educational than baby back ribs. What more proof is needed of these product's true value?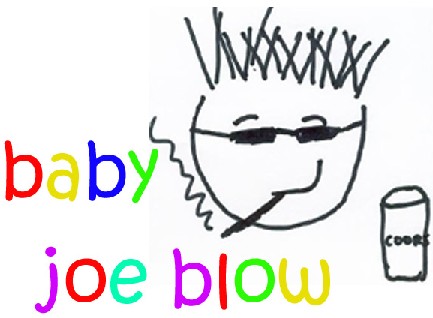 So why is it so important for the Best Parent to set the bar so absurdly high for their poopy-diapered brainiacs? Wouldn't it be better to instead show them something like "Baby Joe Blow" videos, in which the crummy puppets and animated critters instruct children to learn a few letters and numbers, and then be happy with where they are in life?
That's not enough for the Best Parent, for whom aspiration is an addiction that is never quite satisfied. For no matter how much the Best Parent is better than you, there will always be some other Best Parent better than them. It is nearly impossible to win as a Best Parent, and it's important for them to pass along this sense of existential shortfall to their brood at the youngest age possible. Thus the almost impossible aspirations: Baby Einstein, Baby Mozart, Baby Genius. Failure is almost guaranteed, and the Best Parent Circle of Life is complete.
So take that, young Albert Einstein, who was himself no "Baby Einstein!" The Best Parent is better than him, and they are better than you. It doesn't take a genius to figure THAT out.
For more "helpful" parenting tips, join the BPE Discussion Board!