Saturday, March 15th, 2008...5:41 pm
#6: Ridiculous 1st Birthday Parties
Comments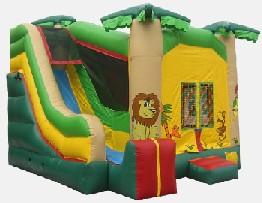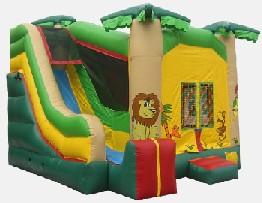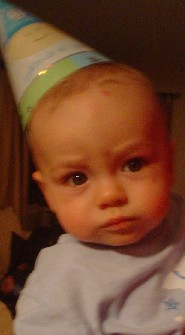 The Best Parent is fully aware of their precious child's developmental milestones. Unfortunately, most of this well-researched knowledge evaporates like spilled soy milk upon the arrival of their child's 1st birthday. Remember, the Best Parent's first priority is status. And nothing says, "I have 10 Gucci purses and you don't," more than a ridiculous 1st birthday party.
The first item on the Best Parent's list is hiring a designer who will come up with the best birthday invitations. First impressions are everything. They then have the difficult task of finding a printer who can churn out 1,000 of these invitations on environmentally friendly wax paper.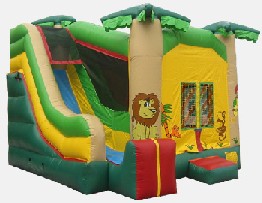 Next comes the entertainment. Everyone knows Best Parents love their children more than other parents. So, obviously it's expected there will be at least two or more extremely exaggerated, over-the-top moon bouncers. The Best Parent is not concerned that their child, or any other child at the party for that matter, doesn't walk yet. It's appearances that count.
A professional face painter is also essential. The Best Parent doesn't worry that the children would rather eat the paint than have some stranger wearing a scary clown outfit smear their little faces with it. The children will stop crying eventually.
And, aside from the gluten-free, dairy-free, soy-based birthday cake,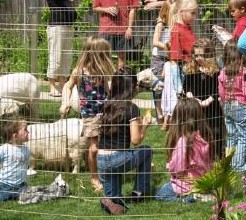 the most important part of a ridiculous 1st birthday party is the travelling pony and petting zoo. Everyone knows pygmy goats just love to have their tails pulled by a horde or toothless urchins (also known as Best Parent's kids). Perhaps it's a throwback to ancient pagan rituals. Instead of honoring a birthday by slaughtering the hooved creature, we submit it to an extremely slow death by the poking and prodding of one-year olds.
If you are lucky enough to attend a Best Parent's ridiculous 1st birthday party, be sure to bring an over-sized, expensive gift, or you likely will not be invited to the 2nd birthday party. And no one wants to miss a group of 2-year old's playing paintball.
For more "helpful" parenting tips, join the BPE Discussion Board!