Thursday, March 27th, 2008...4:38 pm
#15: Children's Books
Comments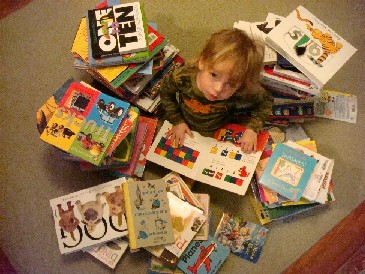 For the Best Parent, children's books are the high-yield Vanguard mutual fund of the mind. The more you can invest in your child's intellectual portfolio, the greater the returns will be. Thus, the Best Parent Ever believes their child can never have enough books, regardless of whether their children are actually able to read them or are merely using them as cardboard teething rings with type. There are not enough Pottery Barn bookcases in the world to hold all the picture books the Best Parent would like to buy as they turn their children's bedrooms into toddler versions of the Royal Library of Alexandria, but with pop-up books and Touch and Feel tomes.
Why so many picture books? It is because the Best Parent believes their progeny will forgo plush playthings and plastic noise-making toys in order to bury their heads in the Lift and Look works of Softplay like Talmudic scholars unlocking the secrets of the universe. The knowledge they gain from Olivia the pig or Good Dog Carl will undoubtedly prepare them for a life of looking down scornfully at their non-best compatriots who had only the backs of cereal boxes to read while growing up.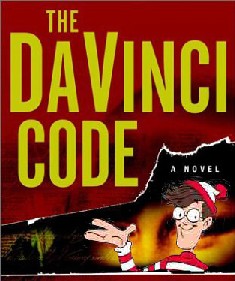 Best Parents often scorn TV and comic books. But bind these same characters in a hard cover, and they'll collect them with the same enthusiasm reserved for frequent flyer miles and Iphones. This is because these simple picture books and board books provide a DaVinci-Code-style roadmap to the secrets of Best Parent culture (if you haven't noticed this yet, you're just not Best Parent enough). After all, how many non-white characters do you really see in children's books? Even Curious George ditched his African roots for some old white man in a yellow suit. In Where the Wild Things Are, does Maurice Sendak take us on a fantastic voyage to South Central L.A.? I don't think so. And Where's Waldo? Not in Detroit, that's for sure.
True, The Cat in the Hat rhymes like a rapper, but he's no MC Hammer or Fresh Prince. (Sorry. These are the best rap references for the Best Parent to recognize.) Children's books have one simple goal — and it's not teaching reading. It's teaching young best saplings how to be the towering oaks of the future Best Parent community. Those are white oaks, by the way.
So take that, non-best parents waiting in line to see Horton Hears a Who. The Best Parent's child has already read the book. And it was so much better than the movie, as it always is.
For more "helpful" parenting tips, join the BPE Discussion Board!