Thursday, March 13th, 2008...6:21 pm
#3: Non-White Nannies
Comments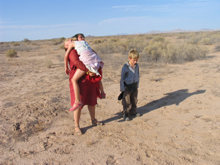 Best Parents are all about the advancement of non-white people of every color. Even their nannies. Nannies become like a cherished part of the Best Parent's family. This is the part of the family that can be fired in a few years when the grammar school after-care program provides more cost-effective childcare.
But in the meantime, Best Parents love their nannies, and are happy to give them the ample financial opportunities available in slave-wage childcare. Nothing says "American Dream" to Best Parents more than scrambling across a few thousand miles of Central American deserts and jungles, dodging bandits and immigration officers, just so the non-white nanny can wipe up some best parent's moppet's snot tubes for 12 hours a day.
The thing Best Parents love most is when their non-white nanny has "parenting" instincts, or is also a mother herself. Of course, Best Parents aren't overly concerned about who is watching the non-white nannie's non-white kids all day long. The non-white nannie's job is to wipe the asses of little Max and Ava, while in the Best Parent's townhome. This is the ultimate irony of the non-white nanny. In order for her to demonstrate the parenting instincts needed to be hired, she must abandon her own children in favor of those spawned by the Best Parent.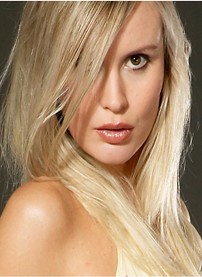 But what's the real reason behind the rise in popularity of the non-white nanny? Well, a few years ago The Great White Parent loved to hire something called an "au pair" to watch their children. These where typically spry, young college-age girls, who were shipped in from Europe for a few months at a time and were incredibly white. But the problem was, they had to live in the Best Parents' home. The prospect of having some 19-year coed from Scandinavia prancing around in the guest room down the hall was more than most Best Parent marriages could take. Enter the family-friendly emissary from South of the Border. Non-white nannies not only save Best Parents money, but they save their marriages as well.
For more "helpful" parenting tips, join the BPE Discussion Board!