Wednesday, March 26th, 2008...5:11 pm
#14: The Nintendo Wii
Comments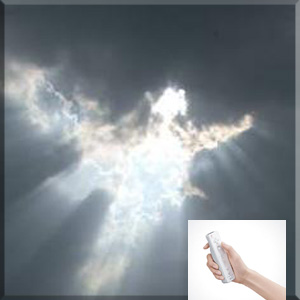 For the Best Parent, proving they are a better parent than you is of primary importance. This was once a dreary and tedious chore, filled with costly tennis lessons and time-consuming carpools to baseball, golf, or soccer practice. Add to this, the Best Parents' compulsion to condemn most forms of mass media, especially those anti-social video games, and it was indeed the Dark Ages of White Parenting.
But then, in the Fall of 2006, the white light of freedom, fun, and status arrived in a stylish, Apple-esque, box. But this was no overpriced I-tunes-laden Ipod
(which the Best Parent already owned, thank you very much). This was the Nintendo Wii
, a magical device capable of accomplishing a trifecta of white parent goals – it was (1) affordably priced, (2) politically correct, and (3) fashionably difficult to find.
It not only enabled Best Parents to flaunt their superiority over non-best parents with grand tales of The Best Parent Ever Wii Hunt. It also offered an ostensibly athletic and pro-social experience. No longer would their precious progeny sit transfixed before their Playstations
or Xboxes
, mindlessly pushing buttons. Now they could leap around the room, mindlessly swinging a small stick within inches of the new
flatscreen
!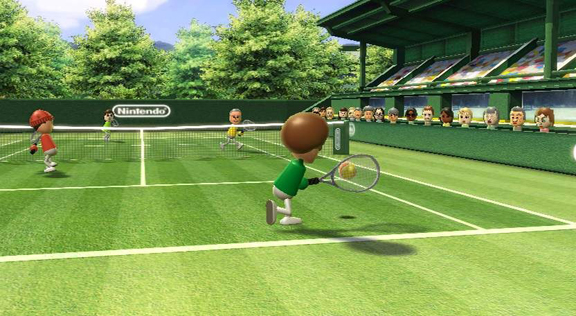 Cancel those tennis lessons! Get your refund from Little League. With the Wii Play

game and Smooth Moves
, you can even, in good conscious, renege on your promise to buy the brood a ping pong table
or dartboard
! Get the Wii Zapper
and you'll never hear: "Mommy, I want a Crossbow for Christmas!" With the Medal of Honor
Wii series, they can even get to play World War II – just like Tom Hanks in Saving Private Ryan
! See, it even teaches history.
The possibilities are endless in this brave new Wii-topian world. While the Best Parent frequently espouses the virtue of community and diversity, they secretly would much rather live in on their own private Biosphere
of stylish accouterments and bulletproof safety, exiting only long enough to flaunt their betterness to the other Best Parents and non-best parents alike. The Wii is one of the single most significant advances towards achieving this Utopian goal.
So take that, non-best parent who didn't get up early enough to stand in line at Toys-R-Us or overpay for a console on eBay! The Best Parent is pressing their A-button and waving their numchuck
, straight for the much-better-than-you state of Wii-phoria!
For more "helpful" parenting tips, join the BPE Discussion Board!