Sunday, June 8th, 2008...4:48 am
Jacko Edges Britney in "Cringe Contest"
Comments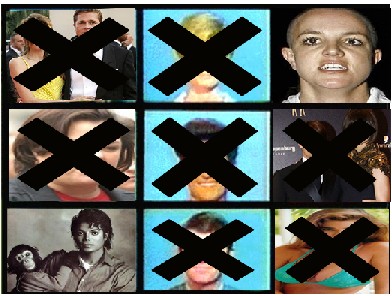 The poll is closed, and Michael Jackson (31%) has narrowly beaten Britney Spears (28%) as the parent most likely to make us cringe.
It's no shock to most of us that Mr. "Beat It" topped this particular chart. What did surprise us was how close the race was. Apparently Best Parent Ever readers feel the sad and pathetic recklessness of Britney Spears makes her almost as bad a parent as an alleged child molester and a monkey.
It makes sense to us. People hate bad mothers. They really hate them. Almost as much as they hate alleged child molesters. And bad mothers must be made to suffer – not just by courts and social workers, but by anonymous poll voters in mid-level blogs.
So take that, star-struck parents everywhere! You're not famous, so no one cares how you raise your kids. But at least you don't make the Best Parent Ever cringe like Britney Spears or Michael Jackson.